The 5 Best STAR TREK Blogs
Submitted Mon, Nov 16, 2009 13:38 by gerry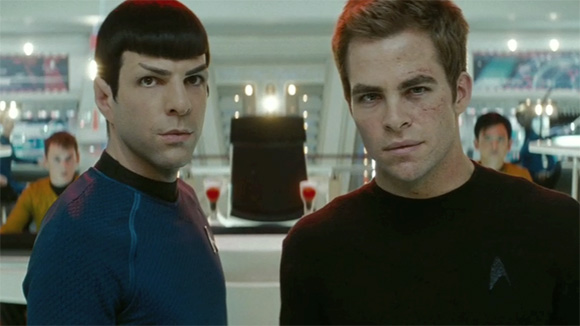 In the great geek debate I have always fancied STAR WARS to STAR TREK. The lure of lightsabers, a wisecracking Harrison Ford and endless merchandising proved to be very powerful over my adolescent mind. However, there's no denying that J.J. Abram's STAR TREK reboot more or less blew the STAR WARS prequels out of the water when it came to creating compelling characters, realistic dialogue and a coherent plot.
While I wouldn't go so far as to call myself a full STAR TREK convert (I could never forsake my plush Chewbacca), I can safely say that I have become extremely intrigued by the STAR TREK universe. These 5, great Trekkie web sites can help bring us newbie's up to snuff on the world of Klingons, Vulcans and Borgs before tomorrow's DVD and DivX download release of J.J. Abram's STAR TREK.
1) Memory Alpha
This wiki is a great reference for those unfamiliar with the STAR TREK world and its vocabulary. Even if you aren't sure of the spelling, I'm sure some poking will lead you to a fruitful discovery.
2) Trek Movie
This site became the highest ranked STAR TREK news site in 2008 during the production of the Abram's film. Still updated daily, Trek Movie will give fans of Abrams' film all the links they need.
Written by a long-time Star Trek (1971 according to the blog), My Star Trek Scrapbook collects and posts all sorts of interesting tidbits and links related to the Star Trek universe.

4) Soul of Star Trek
Don't let the simplicity of this blog's layout fool you. This site provides intelligent analysis on the STAR TREK films and television series. Great for those looking for that deeper meaning beneath the phasers and aliens.

5) Trek Web
Once you've found yourself immersed in STAR TREK, Trek Web is a great site to keep up on all things related to the franchise. Founded in 1996, these Trekkies have been at this for a while.